Devon is probably one of England's most beautiful counties. It is rich in culture, history, and a diverse landscape that makes it a great place to visit. Explore the Jurassic Coast coastline, see the palm trees in the English Riviera or enjoy the holidays with friends and family in the south's different resorts.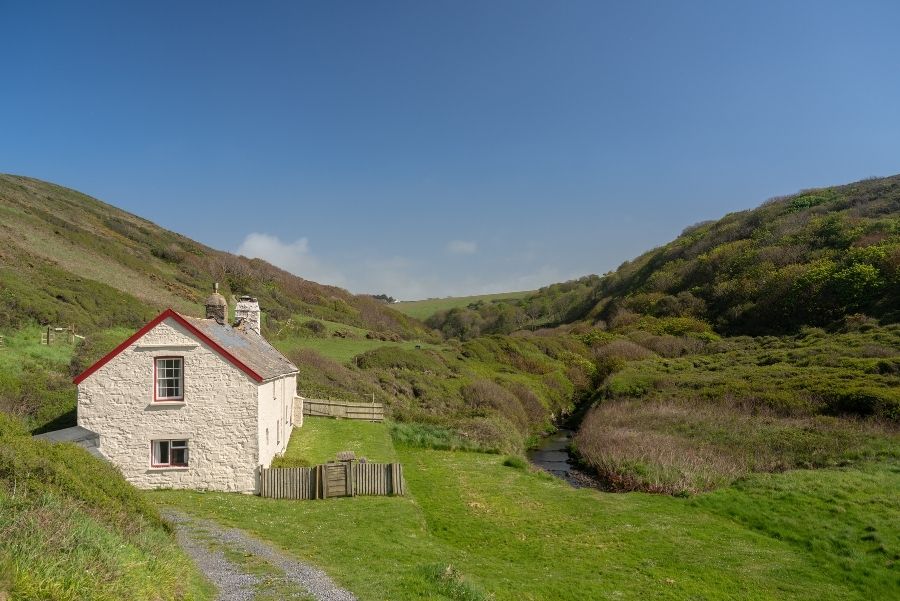 Learn Devon's history by visiting the Royal Albert Memorial Museum & Art Gallery, marvel at the Gothic architecture of Exeter Cathedral, explore its beautiful beaches or see its two National Parks. Every visit to Devon is a unique experience.
Devon's hotels and accommodations are best in England and range from a simple room to luxurious accommodations fit for royalty. They also offer one of a kind accommodations such as glamping, campsites, caravan parks, campervan or even a farm holiday. Whatever concessions the guest chooses, it will indeed become a memorable experience.
Farm Stays
A Farm holiday is one of the best ways to explore and enjoy Devon's natural beauty. Guest will choose to stay on traditional Devon longhouses and barns transformed into a beautiful accommodation or a more contemporary farm accommodation.
Here are some of the best farm accommodations in Devon.
Lower Campscott Farm Holiday Cottages
Lower Swampscott is a perfect accommodation for families and friends. Enjoys it amazing views overlooking the Devon coast. It has eight self-catering cottages and sleeps from 3 to 8 people.
Each cottage is equipped with a Freesat TV, dishwasher, washer-dryer WIFI and heating. Children will have a wonderful time feeding different farm animals, cuddling baby lambs and exploring the farm. There are also barbecues and outdoor play areas overlooking the sea.
Mazzard Farm Holiday Cottages
Mazzard Farm has six beautiful holiday cottages surrounded by 17 acres of gardens, orchards, wood and play areas. The places can sleep a total of 24 people in a tranquil and relaxing environment.
Mazzard Farm has a large communal courtyard, picnic tables and play areas where kids can enjoy and have fun. They also offer different treatments like full body massage, Japanese facial treatment, reflexology and Indian head massages.
Robin Hill Farm Cottages
Robin Hill Farm is surrounded by fields and stunning views of Devon's countryside. It has six beautifully converted farm cottages and barns, each still has their original exposed stone walls, beams and trusses. Guest can have a barbecue in its enclosed gardens. The houses have a shared laundry room with washing machine, tumble dryer and freezer. It's a great place to during weekends, holidays or any day. Robin Hill Farm Cottages have a minimum two nights stay.
Hotel Stays
Hotels in Devon are some of England's best and well-known for their excellent service and comfortable stay. After a day of activities and visiting many tourist attractions it is best to return and relax on Devon's many hotels around the city. Many family-friendly, romantic or luxurious hotels are available in Devon to cater to your needs and budget.
The Victoria Hotel
A flagship of Brend's Hotels luxury group, the Victoria Hotel in Sidmouth is an excellent example of Victorian architecture. This luxury hotel has preserved many of its original features and enhanced further with the best of modern comforts.
Enjoy excellent views of Lyme Bay in many of the rooms in Victoria hotel. Relax, enjoy and get rejuvenated in the heated indoor pool and spa. The restaurant and its staff are also equally outstanding.
The Devon Hotel
Originally a manor house, Devon Hotel features an elegant Georgian building elegant located at the Exeter City's edge. It is the first hotel in the Southwest to Sky television in their rooms.
They have 24-hour room service, individual air conditioning and WIFI. The Devon Hotel is an excellent venue for celebrations such as Christenings, baby showers, wedding, birthdays, parties and family gatherings.
The Barnstaple Hotel
The Barnstaple Hotel has a welcoming ambiance and a great starting point in exploring North Devon's best tourist locations. Barnstaple is just a short drive to the fantastic golden beaches of North Devon. It has excellent leisure facilities and superb cuisine. Relax in its heated pool, saunas, and fitness suite.