Staying in Devon's many Cottages across this historic county is probably one of the best experience for a tourist. Nothing beats the charm of staying in old farmhouses and barns with their traditional designs and were lovingly converted into beautiful tourist cottages.
Tourists can also choose more contemporary cottages with their excellent amenities and amazing views of Devon's countryside. But whatever type of cabin you choose, both types are a great starting point for seeing and experiencing the best of Devon's landscape and natural beauty. This magnificent scenery is unforgettable and an experience of a lifetime. 
Here are some recommended places to discover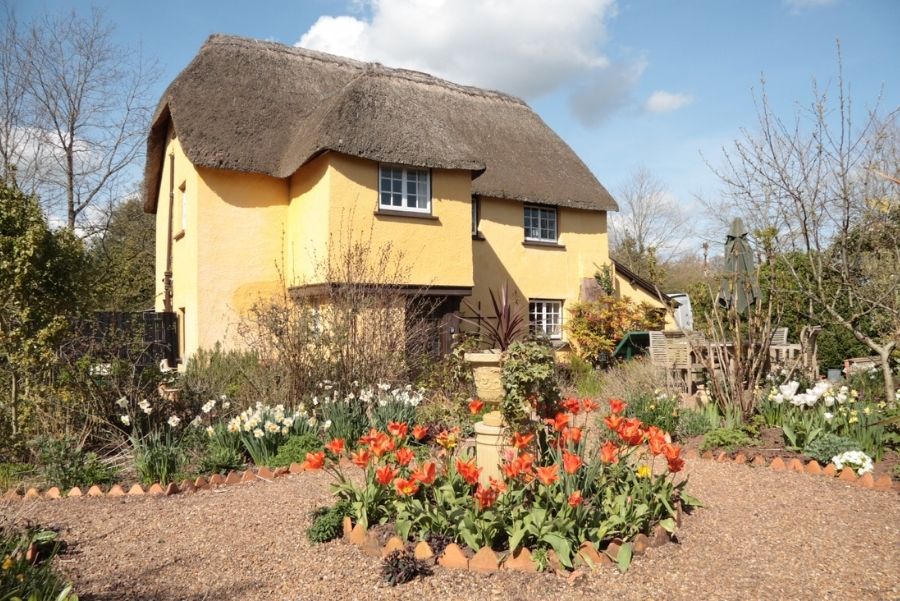 The English Riviera
If you're staying in Gilpin Cottage, a two-bedroom cottage meters away from Brigham's harbour you can easily explore the English Riviera. It's a 22-mile long coastline in South Devon know for its amazing views.
The English Riviera is one of Devone county's top destination. It has so much to offer, relax on the laidback Brixham fishing villages, visit the Torquay and Fawley towers, feast your eyes on Paignot's candy-coloured guesthouses and enjoy a walk in the beach. You can also see beautiful luxury yachts as they sail across the English Channel, it's truly a sight to see. The English Riviera is also rich in Victorian heritage and Contemporary art.
Clovelly Village
Clovelly is a privately owned village owned by the same three families for over eight centuries. It has a rich history, JMW Turner painted it in the early part of the 1800s and Charles Dickens name-checking the village in the late 1800s.
Clovelly is one of Devon's most enchanting destination and the small fee to enter the village is worth every penny. Its street is covered with cobblestones, unique white-washed cottages and flowers hanging from baskets will delight the senses. There are also fantastic seafood restaurants and pubs hidden among the beautiful houses.
Guest can stay in Puffins Nest, a secluded cottage with stunning views of the Atlantic coast just a short drive away from Clovelly.
Dartmoor National Park
Dartmoor is a 368 square miles of a fantastic landscape, highlighted by stone circles, neolithic remains, and middle bronze age villages' ruins. Guest will see shaggy-coated highland cows, Dartmoor ponies and unique wildlife roaming and sharing the open space amidst the backdrop of beautiful scenery.
Visit Tavistock a UNESCO World Heritage Site and Sir Francis Drake's birthplace, a known sea captain who in a single expedition circumnavigated the world. Visit its other historical villages like Bovey Tracey and Lydford a marvel at their rich cultural heritage.
The Big Barn at Halshanger is a good starting point when you want to visit Dartmoor National Park. It has excellent views of Dartmoor National Park; it also has a cinema, a large kitchen, games area and communal dining area that will help you recharge after a day of exploration.
Lynton and Lynmouth
Known as the "Little Switzerland," these twin towns has been likened to a Swiss village by Romantic poet Robert Sutheyin 1799. Its relaxing woodland surrounding and steep hills remind people of the Swiss Alps. Along its paths in the Southwest Coast guest will see the Valley of the Rocks with its fantastic rock formations created during the ice age.
Guest can stay in the Hoe Cottage that has excellent views of Lynmouth Bay. It's a two-bedroom stone cottage built into the cliffs of Lynton. Enjoy breakfast on its terrace and see the panoramic views of the sea while enjoying a cup of tea.
Ilfracombe
Ilfracombe is a seaside resort on the coast of North Devon surrounded by cliffs and has a small harbour. On Hillsborough hill, visitors will find an Iron Age fortified settlement overlooking the harbour.
Verity a 65 5ft public sculpture towers over this seaside town and draws the attention of visitors. Don't forget to visit it's unique Tunnels Beaches which were hand-carved in the 1820s for the benefit of Victorian holidaymakers.
Visitors can stay in Milbrrok at Bicclescombe which is just a short stroll from the town's center. It has sliding doors the open up onto a small terrace has excellent views of Bicclescombe Park.